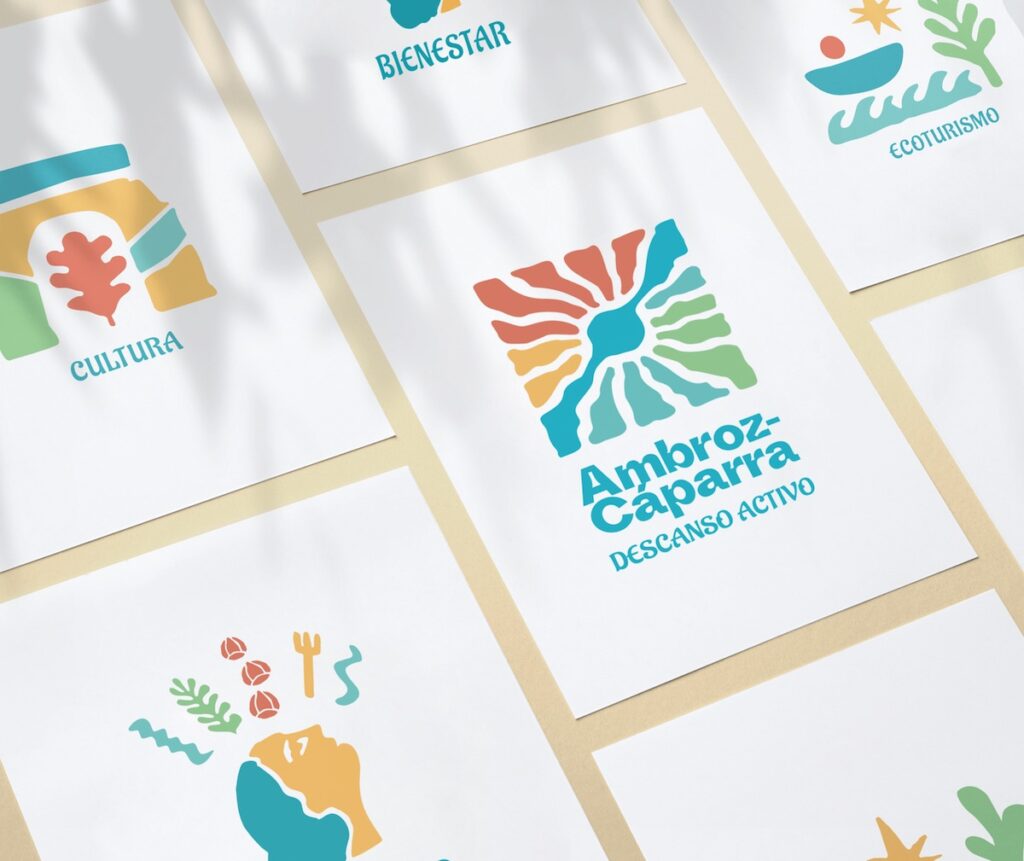 CLIENT :
Provincial Deputation of Cáceres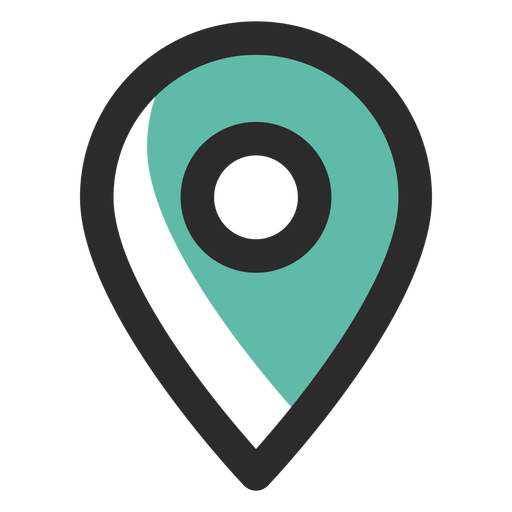 Ambroz-Cáparra, Spain
PROJECT:
CREATION OF A TOURISM BRAND
BRAND STRATEGY | VERBAL & VISUAL IDENTITY | DESSIN WEB
Ambroz-Cáparra was born from the union of two municipalities: Ambroz and Cáparra, which recently found themselves united under one brand for administrative reasons. It is therefore not only a question of creating a new tourist brand, but also and above all of creating a unifying identity that can both represent each of the territories and provide a new common direction.
Our mission was therefore to establish the positioning strategy of the brand, to define its visual and verbal identity, and to develop the communication strategy – in particular on digital platforms.
BRAND AND POSITIONING STRATEGY
The region of Spain where the comarca is located is one of the least frequented in the country. Much less touristy and generally more focused on the conservation of wild nature and ancient traditions, the region is distinguished by its many spas, lakes and forests where you can recharge your batteries and refocus. It is therefore a destination of choice for lovers of alternative activities, in harmony with the environment.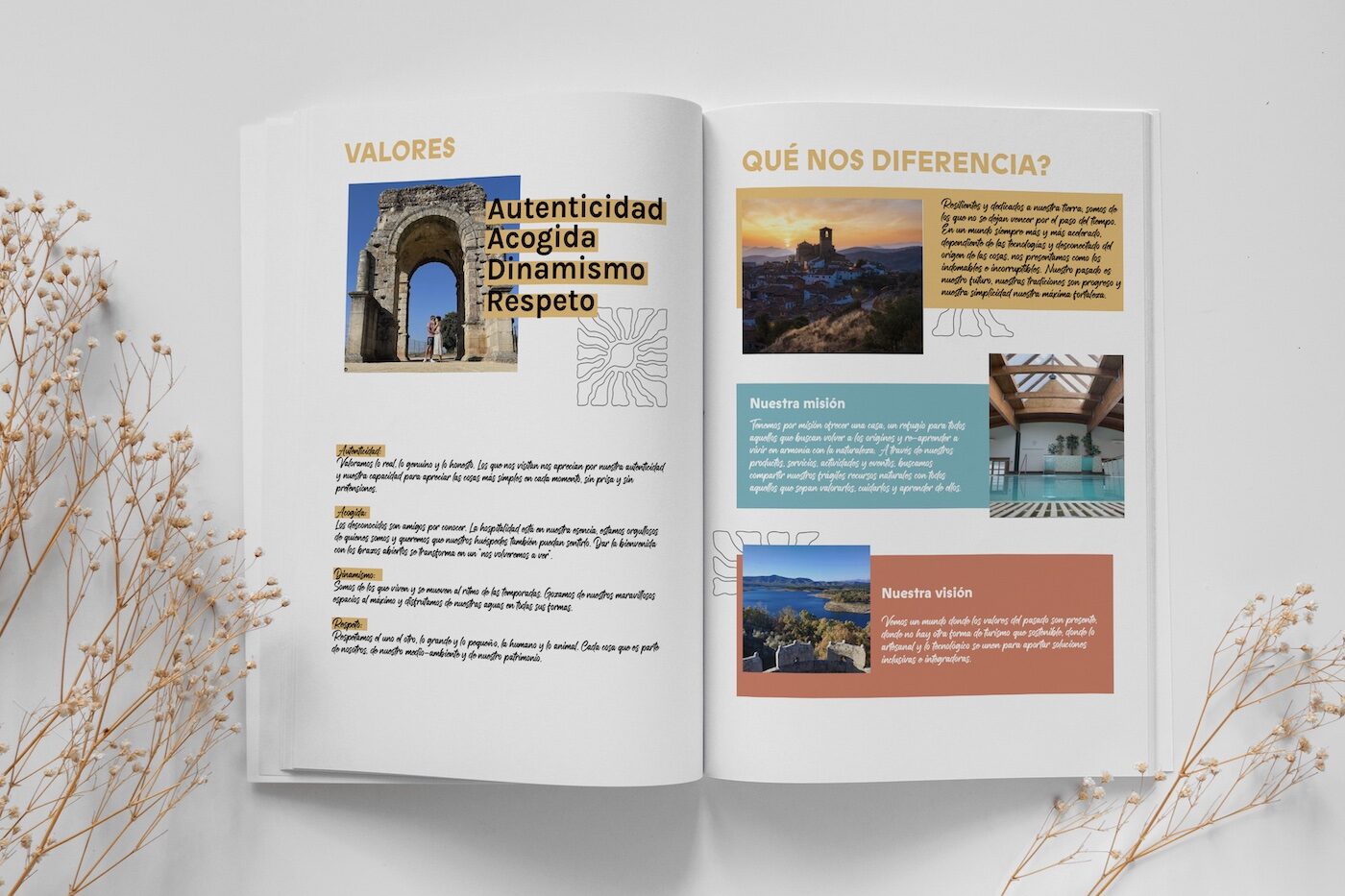 We started our branding journey by creating a "Manifesto" establishing the key attributes: mission, vision, differentiation, values, pillars and personality.
The purpose of this document is to provide the brand with a constant identity base over the long term.
Having established strong and distinctive brand attributes, we studied trends and target markets to identify positioning opportunities aligned with both brand and demand.
Thus, we decided to position ourselves as an ecotourism destination.
However, we also had to differentiate the territory of neighboring counties, also geared towards eco-tourism or active tourism. We therefore proposed to combine this approach with the concept of holistic tourism – offering activities for physical and mental well-being. In particular, we have highlighted outdoor activities, gathered under the term "eco-active destination".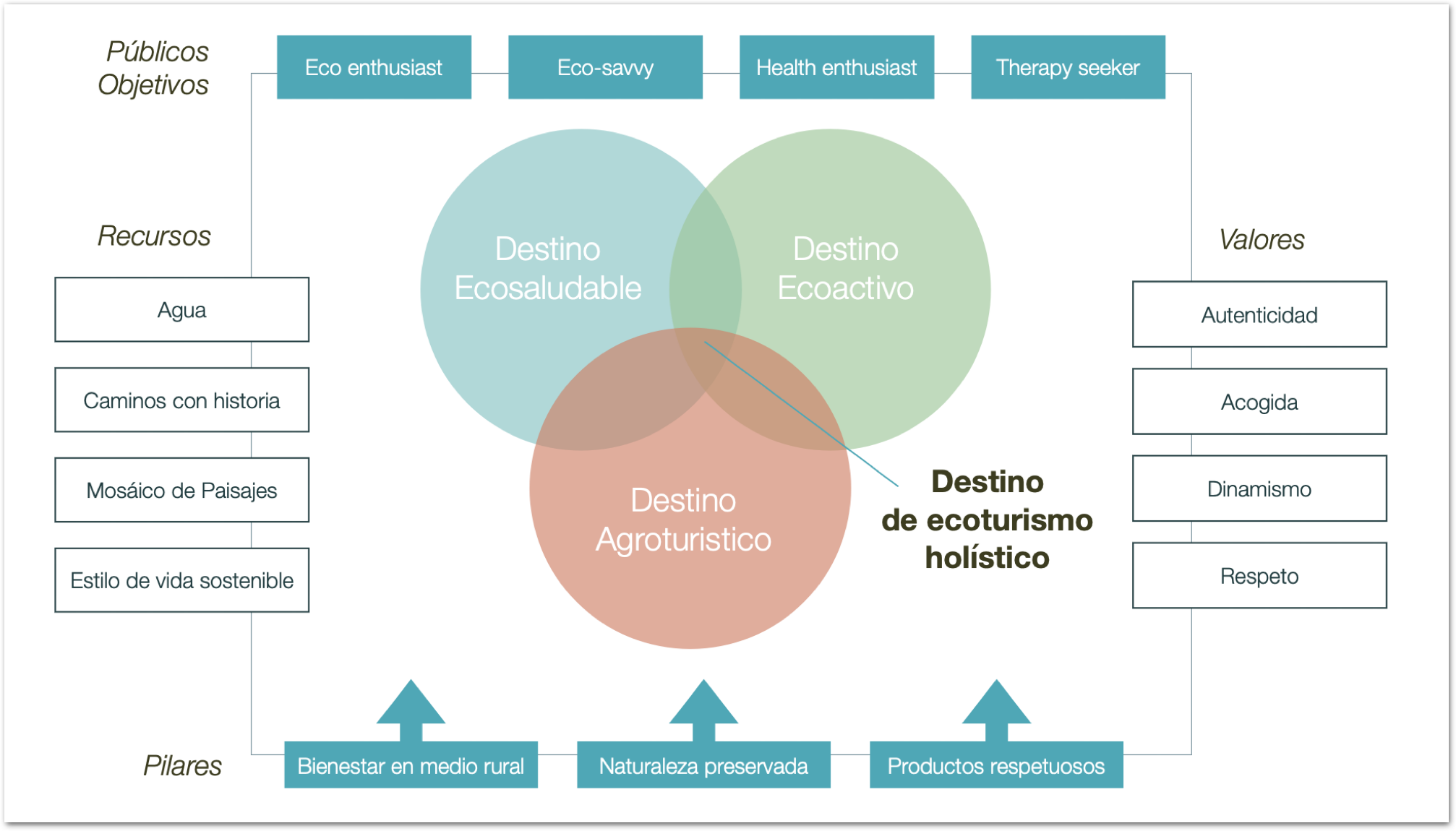 LOGO AND GRAPHIC UNIVERSE
The logo is the meeting point of the two territories. An opportunity to link forces under a common banner. The nature and natural resources of the region being the differentiating basis of the territory, we wanted to create an emblem composed of organic shapes and colors that unconsciously inspire a feeling of tranquility and well-being.
We have therefore placed at its heart the river which crosses the two territories and which gives them their name. It is in this center that the different elements of the territory come together and meet to form a welcoming mosaic. Sharing, meeting, harmony and tranquility… the key values of the brand transposed into a logo full of personality and meaning.

BRAND STORYTELLING
Alongside the logo, we developed the territory's verbal identity, in the form of an inspiring and representative brand narrative. This narrative retraces the origins, resources and values of the destination to reflect its unique character and provide the visitor with a clear identification of the offer.
GREAT TOURISTIC PRODUCTS
We also developed a graphic system to represent the 3 major preferential products: eco-tourism, culture and well-being.
COMMUNICATION STRATEGY
Once validated the brand identity, we defined an action plan to be implemented to present the brand to local players and priority target audiences.
Ciblage et segmentation des formats et supports
Ce plan à 360º comprenait la définition des espaces numériques préférentiels et leur segmentation par audiences. Pour chaque audience psyco-démographique définie dans la stratégie de marque, nous avons proposé des actions de communication spécifique, depuis des campagnes d'affichages urbain et marketing de contenus jusqu'à la distribution de merchandising lors d'événement en relation avec l'écologie, le bien-être et le tourisme actif.
Déploiement de la marque sur le merchandising, supports imprimés et supports numériques
STRATÉGIE DE CONTENUS ET DESSIN WEB
Enfin, nous avons été chargés de traduire la nouvelle identité de marque sur la future plateforme numérique du destin. Pour ce faire, nous avons d'abord défini une architecture générale de contenus sur la base des produits prioritaires : éco tourisme, culture et bien-être.
Nous avons ensuite défini les contenus pour les pages de premier niveau et dessiné chacune de ces pages en utilisant la palette de couleur, les éléments du logo et les pictogrammes pour faciliter l'orientation et la lecture par l'utilisateur.