CLIENT:
Direction of communication of Région Sud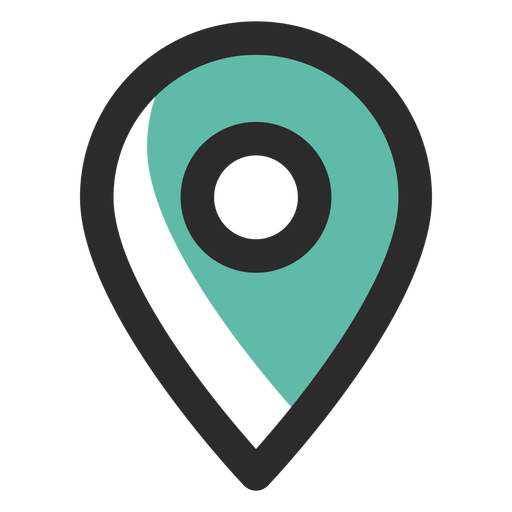 Provence-Alpes-Côte d'Azur, France
PROJECT:
DIGITAL MARKETING STRATEGY AND LAUNCH ON TIKTOK
DIGITAL STRATEGY | AUDIOVISUAL CONTENTS | COMMUNITY MANAGEMENT
The Région Sud is a region in the south of France with almost 5 million inhabitants. It uses its social networks to maintain continuous contact with its residents and visitors, providing information, tips and news.
We were in charge of formulating a new digital strategy and providing creative ideas for formats and content for the entire digital environment in the region: Facebook, Instagram, Twitter, LinkedIn and TikTok.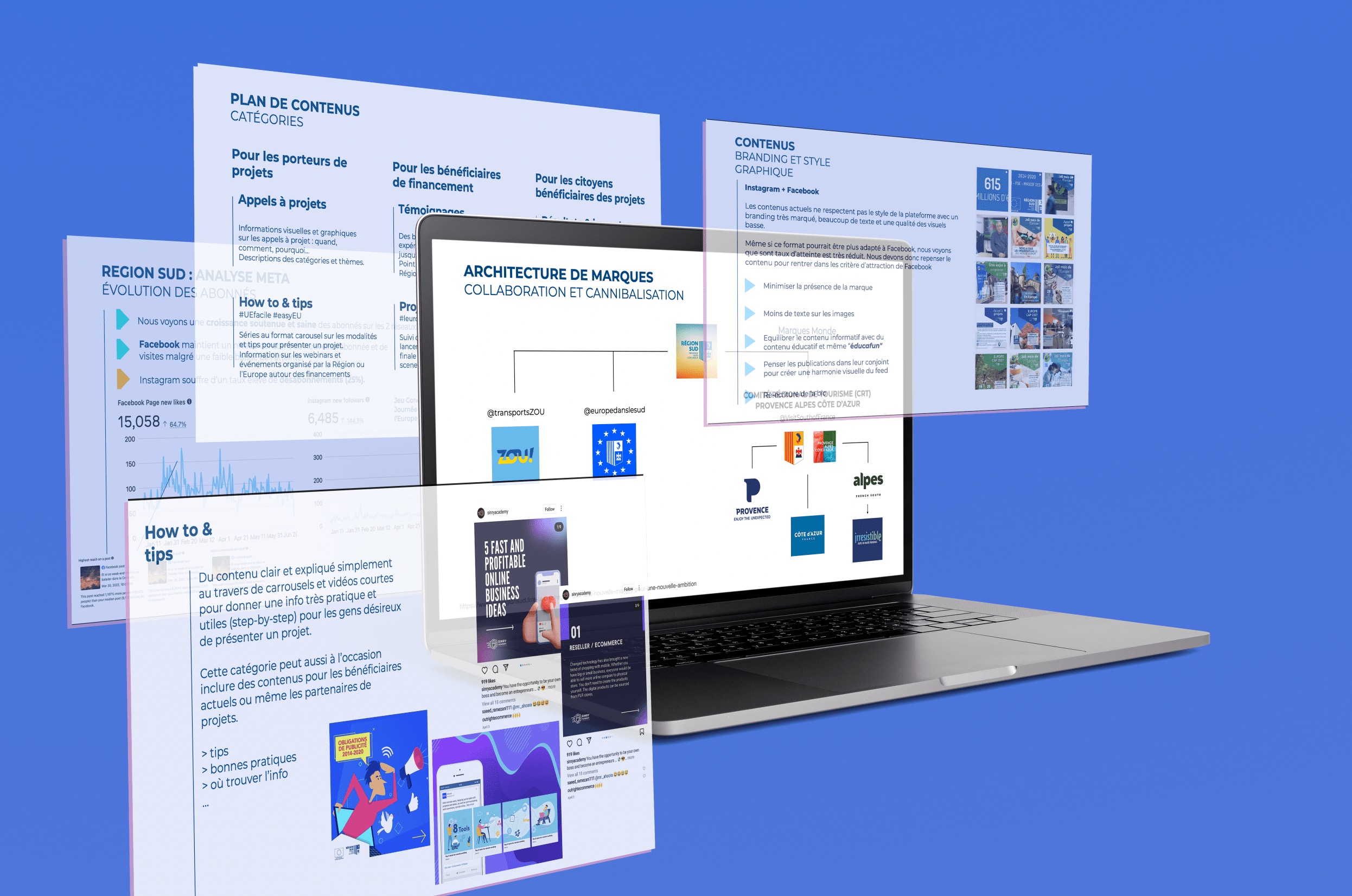 DIGITAL STRATEGY
To put together an overall communication strategy on social media and websites in the region, we first spent 2 full weeks doing an in-depth analysis of your current communication and listening to all social media. We analysed qualitative and quantitative data from digital platforms: number and nature of comments, reactions and messages. We reviewed the results of the different actions, contests and events organized during the previous 3 years to draw up a portrait of good practices and opportunities for improvement or development.
In addition, we came up with many creative ideas, activities and content aimed at boosting the brand image and reach of the region. In particular, we have offered content formats in line with national and international trends.
APPLICATION OF THE GENERAL STRATEGY TO THE REGIONAL TRANSPORTATION AND EUROPE BRANDS
In a logic of continuity and coherence with this general strategy and the defined identity elements (vision, mission, values and key messages), we have built strategies specific for the accounts dedicated to the regional transportation brand ZOU! and the European representation in Région Sud.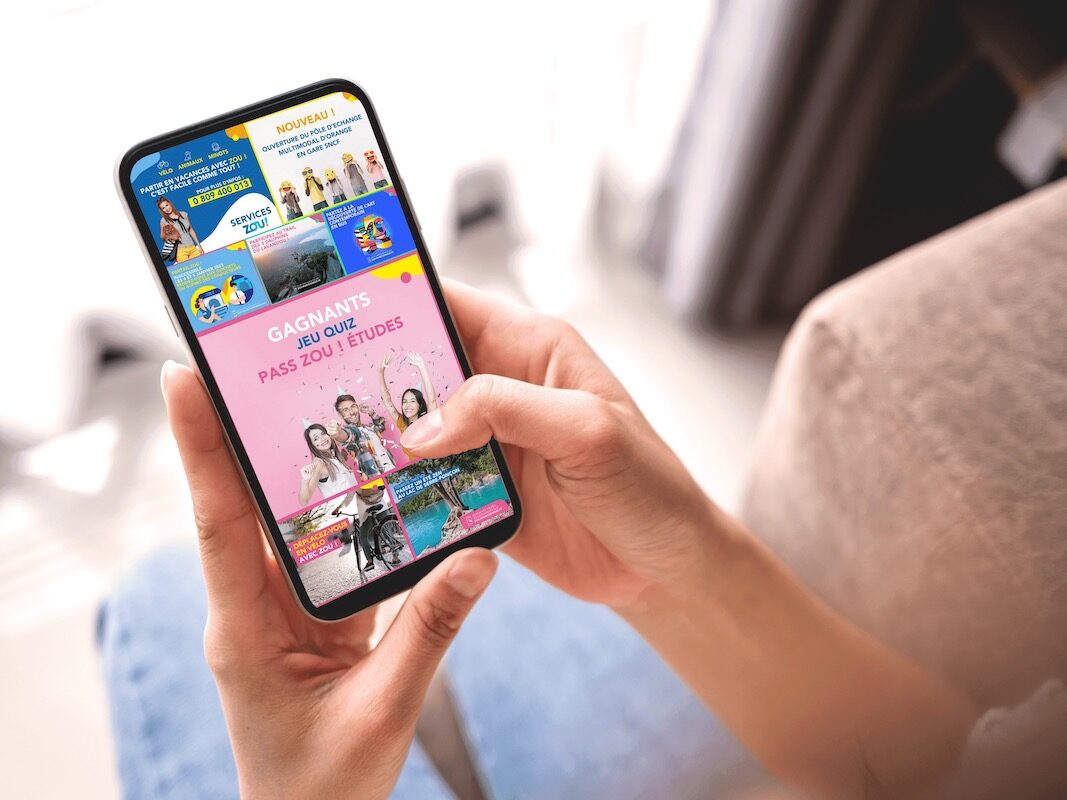 LAUNCH OF THE TIKTOK ACCOUNT
The client asked us to launch their TikTok as soon as possible as the President of the region wanted to test the media and reach younger citizens.
In just one month, we implemented the content plan for 3 months, including content with micro-influences on the key events of the summer. Next, we take care of the design and creation of the launch videos from our own content, image banks and recycled content.
By the end of our 3-month launch strategy, we had reached almost 1000 subscribers and thousands of likes. However, the administration's priorities changed in the meantime, so content creation efforts were redirected to other networks in the region, and sadly, the TikTok account now retains only marginal activity.