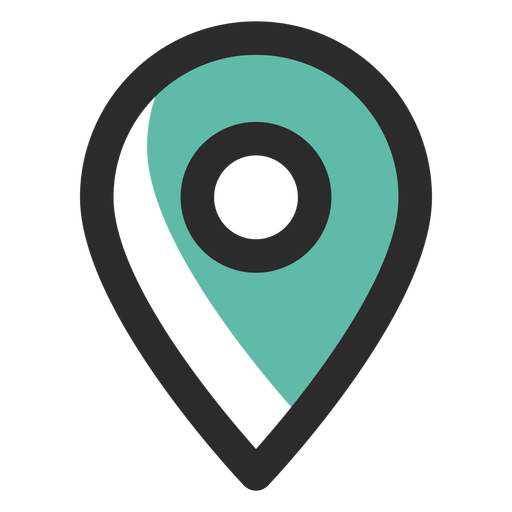 EXHILARANCE
Rheinfelden, Switzerland
---
FULL BRAND DEVELOPMENT
Exhilarance is a brand new line of anti-aging cosmetics dedicated to the body. While most brands focus on the face, founder Sol Bauer found a lack of good natural solutions to prevent the signs of aging on the body. In her mid-fourties, mother of two and armed only of her 20 years of experience in marketing and cosmetics, she decided to take the leap and create her own line of skincare products. From logo to e-commerce and contents creation, we are proud to be her partner agency since the very first steps of the brand. We worked very closely with Sol to develop her brand's identity and transform her vision into a visual and verbal universe.
LABELING & PACKAGING DESIGN
INFLUENCER BROCHURE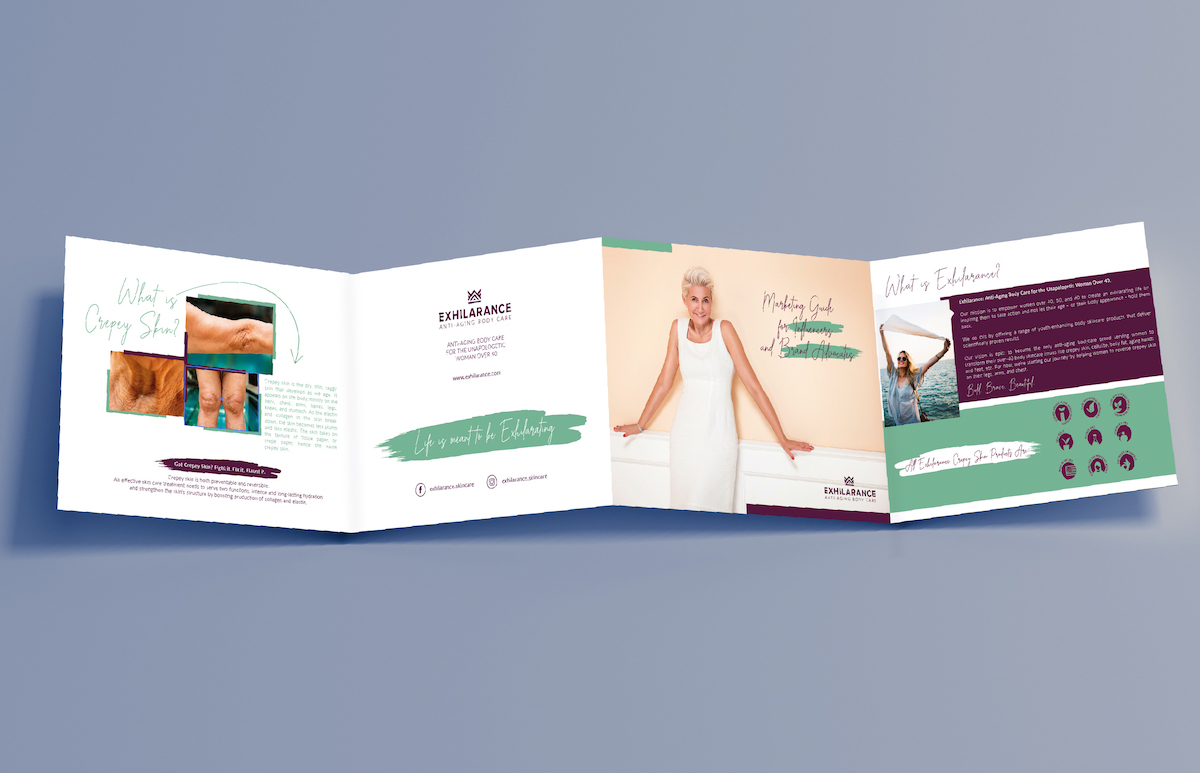 E-COMMERCE DESIGN & DEVELOPMENT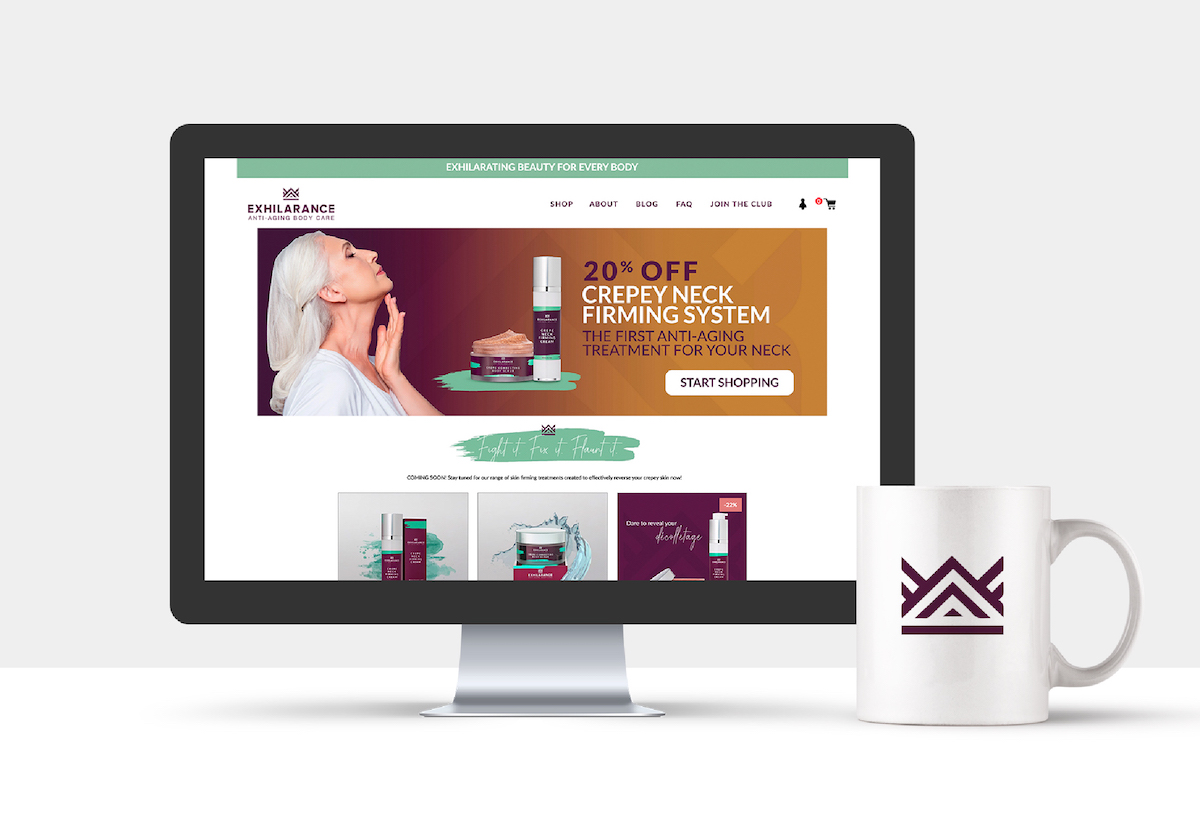 DIGITAL CONTENTS
Having established the brand's identity and online presence, we are now focusing on building the brand's visibility and reputation through posts, animated contents and audiovisual collages. Since the launch of the brand in April 2020, we have been focusing on building social proof and gathering user-generated contents.
SOCIAL MEDIA MANAGEMENT
CONTENT DESIGN FOR WEB, AMAZON & NEWSLETTER
VIDEO CONTENTS